Questions to Ask Your Plastic Surgeon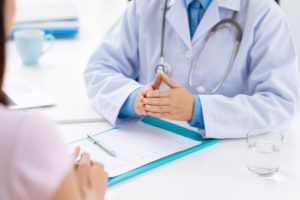 Choosing the right plastic surgeon to perform your cosmetic surgery can sometimes feel like an overwhelming task. At Regional Plastic Surgery Center & Spa, we understand that entrusting your safety and appearance to another person is a big decision. Taking care of patients is a huge responsibility, which is why our award-winning team of surgeons embody excellence and the highest standards in patient care, skill, compassion, safety, and results. Our plastic surgeons are highly trained and experienced to provide superior care in all areas of plastic and reconstructive surgery.
When you have decided to schedule a consultation with a particular surgeon, it is important to have a list of questions prepared before your appointment. These questions should be designed to help you navigate the discussion and assist you in:
Learning more about about the surgeon
Finding out what he or she can do to help you
Understanding the treatment process and results you can expect
Deciding whether this plastic surgeon is the right fit for you
We collaborated with our surgeons to formulate a short list of important questions you won't want to forget:
Are you board certified in plastic surgery?
Do you operate in accredited operating facilities?
Are you trained and experienced in all plastic surgery procedures?
Do you participate in continuing education courses?
Which professional associations are you affiliated with?
How many years have you been performing plastic surgery?
Which procedures could help me achieve my cosmetic goals?
Are there any risks associated with these procedures?
Can I see examples/before-and-after photos of your work?
Ensuring that you find an experienced, board-certified plastic surgeon dedicated to patient safety and natural-looking results should be your number one priority when considering plastic surgery. For those who would like to learn more about our plastic surgeons at Regional Plastic Surgery Center & Spa, we encourage you to connect with a knowledgeable member of our team to answer any questions you have.
Special Cosmetic Surgery Discount Offer!
To take advantage of our special pricing offer, schedule a complimentary cosmetic consultation soon with one of our plastic surgeons at Regional Plastic Surgery Center & Spa. For current cosmetic offers, check our specials page. Contact our offices now! Schedule Your Consultation.