Dr. Byrne Wins 2017 "Best Of Lakeside Readers' Choice" Award from Living Magazine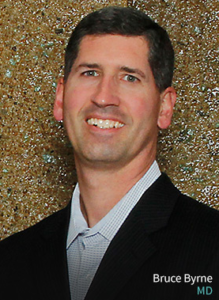 For the fifth consecutive year, the readers of Living Magazine (Lakeside edition) have named Bruce Byrne, MD 2017's best plastic surgeon. The annual Living Magazine "Best Of Readers' Choice Showcase" asks readers from throughout Texas to cast votes for their regional favorites in over 130 categories. This is the fifth year that Living Magazine has held it's highly anticipated online poll, and winners often proudly advertise their "Best Of" status as a respected badge of honor.
Dr. Byrne's prestigious award lists him among many other top-rated healthcare providers from throughout the Rockwall and Rowlett areas. As a board-certified plastic surgeon dedicated to delivering natural-looking results that help his patients at Regional Plastic Surgery Center look and feel their very best, Dr. Byrne is honored to once again receive the "Best of Lakeside Readers' Choice" title. Knowing that his reputation as the area's best plastic surgeon is based on the experiences and opinions of his patients makes this award very meaningful for Dr. Byrne.
If you are interested in learning more about Dr. Byrne and the plastic surgery procedures that may be right for you, we encourage you to contact our office to schedule a consultation.