BOTOX® Cosmetic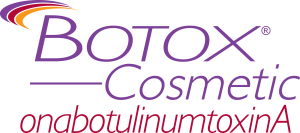 With the help of injectable BOTOX® Cosmetic, our plastic surgeons at Regional Plastic Surgery Center & Spa can diminish the appearance of fine lines, wrinkles, and creases that can make you look older than you feel. Crow's feet around the eyes, horizontal creases along the forehead, furrows between the brows, and other wrinkles are all primarily caused by overactive facial muscles. BOTOX® Cosmetic works by relaxing these muscles and allowing the skin to smooth out for a more youthful appearance. Our team of plastic surgeons are expert BOTOX® Cosmetic injectors who have undergone extensive training to consistently create superior results for their patients.
Many of our male and female patients call BOTOX® Cosmetic "the fountain of youth" for its ability to quickly erase wrinkles. As one of our most popular non-surgical options for temporarily eliminating visible signs of skin aging, treatment with BOTOX® Cosmetic is often combined with injectable dermal fillers and/or facial plastic surgery procedures to achieve comprehensive facial rejuvenation. Because BOTOX® Cosmetic is strategically injected using an ultra-fine needle, there are no scars or recovery time involved. Typically, our patients are able to return to their regular activities immediately after treatment.
The BOTOX® Cosmetic Treatment Consultation
Every BOTOX® Cosmetic procedure at Regional Plastic Surgery Center & Spa begins with a one-on-one consultation with an experienced plastic surgeon who can accurately assess your candidacy and treatment needs. It is important to openly express your medical status, concerns, goals, and expectations with your surgeon during your BOTOX® Cosmetic consultation. Together, you can agree on a customized treatment strategy that's well suited for you. It is important that women who are pregnant, nursing, or trying to become pregnant do not use BOTOX® Cosmetic. Make sure to disclose any medications and supplements you are taking, including anti-inflammatories, antibiotics, aspirin, vitamins, and herbs, as they can potentially create unwanted interference with your BOTOX® Cosmetic treatment.
The BOTOX® Cosmetic Procedure
Using the treatment strategy devised during the consultation, your plastic surgeon will request that you contract certain facial muscles to reveal the precise location where injections are needed. When the problematic musculature is identified, an ultra-fine needle will be used to inject BOTOX® Cosmetic into small, precise areas. Within a few days time, muscle will no longer be able to contract and create fine lines and creases, resulting in smoother, wrinkle-free skin. Just a little bit of BOTOX® Cosmetic is required to effectively relax the targeted muscle, without affecting any other surrounding musculature. The goal is always to maintain natural-looking facial movement and expressions, while diminishing targeted wrinkles.


Results achieved with BOTOX® Cosmetic injections can last between four to six months. When the effects of the product start to wear off, wrinkles will gradually begin to reappear. For patients who want to maintain their youthful new look, follow-up BOTOX® Cosmetic treatment sessions may be scheduled as often as once every three months.
Are BOTOX® Cosmetic Injections Safe?
Despite the fact that BOTOX® Cosmetic is technically botulinum toxin, patients are not in danger of contracting botulism from BOTOX® Cosmetic treatment. There is, however, the potential for unwanted side effects when treatment is not administered by a well-trained injector. All of our BOTOX® Cosmetic treatments are performed by our highly-skilled plastic surgeons who have extensive knowledge of the facial muscles and experience with the BOTOX® Cosmetic product. Their first and foremost priority is always patient safety.
BOTOX® Cosmetic Injection Side Effects
Side effects are generally a result of administering too much BOTOX® Cosmetic or administering the BOTOX® Cosmetic injections to incorrect muscles. Side effects are usually temporary, but they can last as long as several months. These side effects include droopy eyelids that can interfere with vision, localized numbness, bruising, swelling and burning during the injection, and flu-like symptoms, headache, and nausea.
Improperly handled, BOTOX® Cosmetic can become contaminated. BOTOX® Cosmetic is marketed in single use vials. Each vial is to be used only once for one injection on a single patient, and each vial must be used within four hours of being opened. Violation of these instructions risks contamination of the BOTOX® Cosmetic that can adversely affect the patient.
The cosmetic surgeons at Regional Plastic Surgery Center are highly trained and experienced in BOTOX® Cosmetic procedures. In Dallas, Texas, trust Dr. Denton Watumull, Dr. Bruce Byrne, Dr. Joshua Lemmon and Dr. Derek Rapp with all your BOTOX® Cosmetic needs.