Body
As people age, their bodies begin to change. Pockets of fat form, skin loses elasticity and begins to sag, and a "spare tire" appears around the waist area. With advanced cosmetic surgery techniques, such as traditional liposuction, ultrasonic liposuction, and tummy tuck (abdominoplasty), patients can get rid of the excess fat and sagging skin, restoring a more youthful, firmer physique. For women seeking to further enhance their body contours, we also offer breast augmentation with breast implants, breast reduction and breast lift.
Body Contouring Surgeries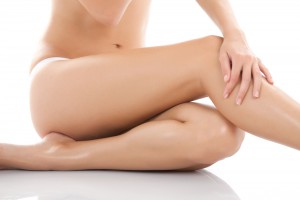 Our board certified and licensed Dallas plastic surgeons can improve your appearance and change your life. Whether you need to lose a little extra fat and excess skin or need to dramatically resculpt your figure following major weight loss, we will work with you to craft a strong treatment plan. For more information on body contouring surgery or to schedule a consultation, contact our cosmetic surgery practice today!
Liposuction
Whether you undergo traditional liposuction or ultrasonic liposuction, this body contouring procedure can help remove those stubborn pockets of fat that won't respond to a healthy diet or regular exercise.
Tummy Tuck
Sometimes liposuction is not enough to shed that excess fat. A tummy tuck can help you look much trimmer and slimmer. This surgical procedure is perfect for those who have a considerable amount of excess fat or hanging tissue located around the abdomen and sides.
Mommy Makeover
Women who have undergone childbearing and breastfeeding are often left with several aesthetic concerns, including excess skin in the abdominal area and deflated, saggy breasts. Mommy makeover is a combination procedure designed to address these issues and restore mothers' pre-pregnancy body shape.
Body Lift
Patients who have lost a large amount of weight due to bariatric surgery are often faced with aesthetic issues such as stretched-out stomach muscles, excess skin and stubborn fat deposits. Regional Plastic Surgery Center can help these patients with a post-bariatric body sculpting procedure known as body lift.
Other Body Contouring Surgeries
The stomach is not the only part of the body affected by excess fat and sagging skin. If you've lost a considerable amount of weight and need to sculpt your body, a body lift or other strategically targeted lifts can help improve the appearance of your figure.