KYBELLA® Treatment for a Double Chin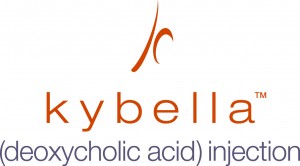 KYBELLA® is a revolutionary new injectable treatment that is FDA-approved to reduce excess fat under the chin. Targeted fat loss under the chin is difficult to accomplish with changes in diet and exercise, which leads many individuals to seek the help of an experienced plastic surgeon to achieve their cosmetic goals. Men and women often come to Regional Plastic Surgery Center & Spa to address these concerns, and now, with non-surgical KYBELLA® treatment, many of these patients can achieve a significant reduction in stubborn fat below the jawline with minimal downtime necessary.
Benefits of KYBELLA® Treatment
There are several potential advantages of choosing KYBELLA® to treat the appearance of a double chin and excess fat in the upper regions of the neck, including:
No need for surgery
Reduced fat volume below the chin and jawline
Improved contours of the neckline
Enhanced facial profile
Quick, in-office treatment sessions
Minimal downtime
Long-lasting results
The KYBELLA® Procedure
One of our board-certified plastic surgeons will first plan out the procedure by mapping the fat tissue volume on the skin to guide the injection pattern. The skin is then numbed with a topical anesthetic to provide added comfort during treatment. Next, a series of KYBELLA® injections are evenly placed throughout the treatment area and the active ingredient in the solution, deoxycholic acid (a naturally occurring compound in the body), sets to work breaking down excess fat cells. Those cells should then be expelled from the body through natural processes over the next few months. Gradually, fat volume below the chin dissipates to reveal leaner more defined contours. For optimal results, KYBELLA® treatment sessions can be repeated at the recommendation of your surgeon. Typically, patients require two to four treatments to reach their cosmetic goals.
While individuals who are suffering from a double chin due to excess fat cells may be good candidates for the procedure, KYBELLA® may not be the best option for those who are experiencing a double chin primarily because of loose, inelastic skin. Our surgeon will evaluate your needs at the initial consultation to determine whether KYBELLA® or an alternative treatment is the ideal option for your goals.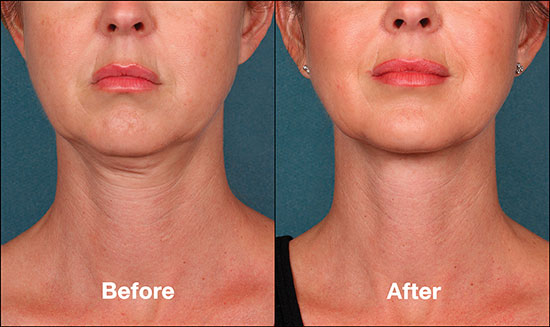 Recovery from KYBELLA®
Downtime after treatment with KYBELLA® is typically minimal. Some mild swelling, bruising, and numbness may be present for a short time after your KYBELLA® treatment session. Any temporary discomfort is often easily managed, and may only last for the first couple of days. The full results of KYBELLA® treatment are generally apparent within four to six weeks after the sessions are complete.
Contact Regional Plastic Surgery Center & Spa
For more information about KYBELLA®, or to schedule your consultation with one of our plastic surgeons, contact our offices today.