Renuvion® Skin Tightening

Aging, sun exposure, genetics, and a variety of other factors can cause the skin on the face and body to lose its natural tone and firmness. For women and men who want to restore tighter, smoother, more youthful-looking skin, our Dallas plastic surgeons offer state-of-the-art skin tightening treatments with the Renuvion® system. The revolutionary Renuvion® technology combines helium plasma and radiofrequency (RF) energy to warm the skin and stimulate noticeable tissue contraction. If you are interested in exploring skin tightening with Renuvion®, we invite you to review the informational sections provided below. You may also choose to contact our office to schedule a consultation with one of our board-certified plastic surgeons.
What is Renuvion®?
Renuvion® is an advanced treatment solution for loosening skin caused by the age-related loss of skin firmness and connective tissue elasticity. Skin laxity found on nearly any area of the body and face can be treated with Renuvion® to create firmer, smoother, tighter, and more lifted contours. Renuvion® treats lax tissue by warming it with a combination of helium plasma and radiofrequency energy. This precisely controlled warming process causes the tissue to contract, which tightens the appearance of skin. Results continue to improve for six to nine months as the body's natural healing processes create new collagen fibers to further enhance skin elasticity. The fact that Renuvion® is a minimally invasive procedure means that risks are lowered (when compared to surgical procedures), scarring is minimal, the recovery process is generally swift, and discomfort is easily managed by the majority of patients.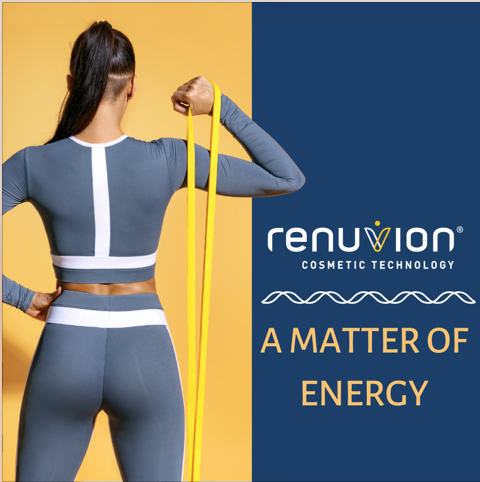 Many of our patients at Regional Plastic Surgery Center choose to undergo treatment with Renuvion® in addition to liposuction or other cosmetic procedures to further enhance the quality of results. This can offer as a less invasive alternative to a facelift, neck lift, or excisional body contouring surgery; however for some individuals, those procedures may be the most appropriate approach for achieving the desired result. Women seeking to restore their pre-baby figure often include Renuvion® as part of their mommy makeover treatment plan.
What Areas of the Body & Face Can Renuvion® Treat?
At Regional Plastic Surgery Center our board-certified plastic surgeons can use Renuvion® skin tightening to enhance the appearance of the following areas:
Face
Neck
Back
Abdomen
Thighs
Chest
Arms
If you are considering Renuvion® for another area of the body that is not listed here, your plastic surgeon can inform you if this treatment is suitable for achieving your goals.
Who Is a Candidate for Renuvion® Treatment?
Renuvion® skin tightening is not typically the best option for patients with areas of excessive redundant skin; however, individuals with mild to moderate skin laxity generally achieve satisfying results. During a consultation, your plastic surgeon will review your areas of concern, discuss your goals, and determine if Renuvion® is well-suited for your needs. In some cases, patients who are not good candidates for Renuvion® are encouraged to explore plastic surgery options—such as tummy tuck, facelift, neck lift, and arm lift—which offer the greatest degree of skin tightening and body contouring, albeit with a higher cost and longer recovery time.
What Happens During the Renuvion® Procedure?
The procedure is often performed under general anesthesia if being done in combination with other procedures or can also be done using local anesthesia with sedation. Once the anesthetic has taken effect, the slender Renuvion® wand is inserted just below the skin to access the targeted connective tissue. The wand emits a precise level of controlled energy to the tissue, creating a contracting effect. This process is repeated until the entire area has been treated. The length of time your procedure takes will depend on the size and number of areas being treated.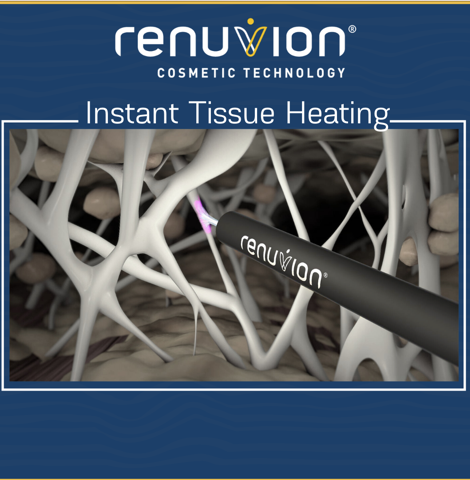 What Is Recovery After Renuvion® Like?
Some swelling and discomfort is to be expected following your procedure; however, most patients are able to return to their regular activities after several days of rest. The specifics of your recovery will depend on the area(s) treated and any additional procedures you may have performed at the same time. Additional procedures generally extend recovery time and your surgeon can provide you with an estimate of how long you can expect healing to take. You will be provided with detailed aftercare instructions and our plastic surgeons always recommend following these guidelines carefully to help minimize complications and produce the best possible results. Following treatment of certain areas of the body, you may be given a post-surgical garment to aid in proper healing. Our plastic surgeons typically recommend avoiding strenuous exercise and activities for about three weeks after Renuvion® treatment.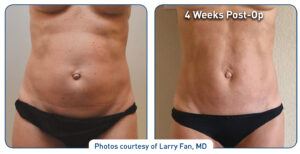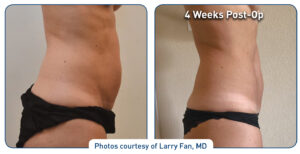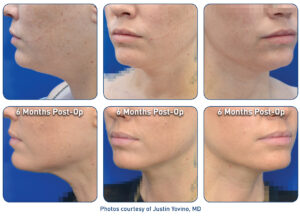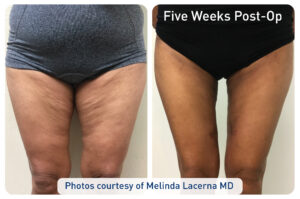 How Much Does Renuvion® Treatment Cost?
The cost for Renuvion® treatment at Regional Plastic Surgery Center depends on the area(s) being treated and the degree of improvement that is desired. If you are interested in getting a personalized estimate for Renuvion® treatment, the first step is scheduling a consultation with one of our plastic surgeons. When your customized treatment plan has been developed, you will receive a detailed quote for the cost of your care. Our knowledgeable office team can answer any questions you may have about pricing, payment methods, financing, treatment scheduling, and other needs. To make care more affordable and accessible to patients, we offer financing through several third-party lenders, including CareCredit®, United Medical Credit®, and Prosper Healthcare Lending®. Applicants qualified by these lenders can take advantage of loans and payment plans designed to make paying for care more budget-friendly and convenient.
Want to learn more about Renuvion® treatment at Regional Plastic Surgery Center? Contact our office today to schedule your consultation.