Specials and Events
We are currently not offering any Specials at the practice. Please check back with us for our latest events and special offers!
Request a Cosmetic Consultation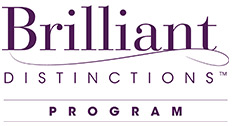 Not a Brilliant Distinctions® member yet? Join Now!
You'll earn points towards savings on select Allergan treatments and products and can start earning points by shopping at the BD Mall!
For more product safety and program information, click here Brilliant Distinctions® Information
To schedule an appointment with one of our doctors, call (972) 470-5000 for Dr. Watumull, Dr. Lemmon, Dr. Rapp or Dr. Derrick, (972)470-1000 for Dr. Byrne and (903)893-6311 for Dr. Mehta.
Registration for e-mail offers from Regional Plastic Surgery Center & Spa
Sign Up to Receive Our Special Offers