What Is Tummy Tuck Recovery Like?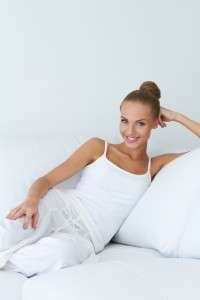 Choosing tummy tuck surgery, medically referred to as abdominoplasty, is a big decision, one that can you help you achieve a more youthful body contour after losing substantial weight or having children. At Regional Plastic Surgery Center & Spa, our experienced plastic surgeons want you to be as prepared as possible for the post-surgical experience. To guide you through the process, our medical team will provide detailed instructions and check in with you often while healing. While each person's rate of recovery is unique, in general you can expect the following events to occur, unless otherwise stated by your surgeon:
In most cases, you should be able to return home shortly following your surgery. Medication will be provided to help control your pain, and our physicians can recommend additional options to enhance your comfort during recovery. The day of surgery, we may suggest that you encourage blood circulation by standing and moving a bit; however, you should avoid bending, twisting, or lifting for several days to protect the area from strain. Additionally, you should sleep on your back with a pillow between your knees throughout the healing process. You can shower 24 hours after surgery and replace your dressing with clean gauze and/or abdominal pads. Your sutures will dissolve over time and will not need to be removed.
While some light movement can help you heal, more strenuous activity should be avoided for several weeks or as long as our surgeons recommend. Most patients require one to two weeks away from work, and your physician will let you know when you can return to your regular routine.
If you have additional questions about tummy tuck surgery and the recovery process, or if you would like to schedule a consultation with one of our skilled plastic surgeons, please contact our office today.