Liposuction or Tummy Tuck: Which Procedure is Right for Me?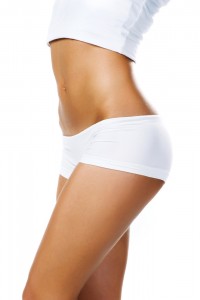 Many women consider tummy tuck surgery after they've finished building their family. Childbirth can cause a number of changes in your body, and abdominoplasty, commonly called tummy tuck surgery, can help to restore your stomach area to its firmer, more youthful pre-pregnancy appearance. In some cases, however, liposuction may be a better option. Our board certified plastic surgeons can determine which procedure can optimize your cosmetic results during your initial consultation, and they may even recommend a combination of the two. To help you gain a better idea of what each treatment can do, here is a quick overview of the benefits of each method:
Tummy Tuck
Designed to reduce excess skin around the waist that can develop as a result of pregnancy or dramatic weight loss, abdominoplasty can also help to tighten the underlying muscles in the area. Our experienced surgeons typically provide a small amount of liposuction to enhance body contour and address any "trouble" spots. If desired, more liposuction can be administered for more comprehensive shaping.
Liposuction
Unlike tummy tuck surgery, liposuction is intended to be used to reduce pockets of fatty tissue on the body, and this method can be utilized on areas beyond the stomach, including the hips, thighs, and buttocks. However, this procedure can't eliminate skin laxity issues and may even exacerbate them. If excess skin is not a concern for you, liposuction alone may be able to achieve your desired outcome.
If you have additional questions about whether tummy tuck surgery, liposuction, or both options may be right for you, or if you would like to schedule a consultation with one our skilled plastic surgeons, please contact us today.