Dr. Derek Rapp Joins Our Team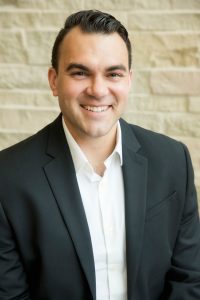 Regional Plastic Surgery Center & Spa welcomes Dr. Derek Rapp, the newest member of our practice. As a cosmetic and reconstructive surgeon who also performs hand and upper extremity procedures, he brings a wealth of knowledge and experience to our Richardson and Rockwall offices. Among his research projects, Dr. Rapp has invented an antioxidant-based wound treatment, which is being studied for possible application in humans in the future as a new method of managing full thickness wounds.
After graduating from the University of North Carolina at Chapel Hill, Dr. Rapp went on to earn his medical degree from Wake Forest University School of Medicine in Winston-Salem, NC. He underwent additional training in residency and fellowship programs at Michigan State University/Grand Rapids Medical Education Partners and the University of Miami, Jackson Memorial Hospital in Miami, Florida. In addition to serving as a member of the American Medical Association, Dr. Rapp is currently a Candidate Member of the American Society of Plastic Surgeons and the American Society for Surgery of the Hand. Our plastic surgeons are happy to add Dr. Rapp's unique expertise to our diverse and knowledgeable surgical team.
To schedule a consultation with one of our plastic surgeons at Regional Plastic Surgery Center & Spa, please contact us today.