Combining Facial Procedures for Comprehensive Rejuvenation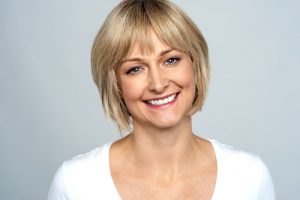 Our remarkable team of surgeons at Regional Plastic Surgery Center & Spa are always striving to provide facial plastic surgery patients with the best possible outcome. As surgical procedures, non-invasive treatments, dermal fillers, and fat transfer techniques have advanced, the approach for achieving natural-looking facial enhancement has evolved as well. During a facial consultation, our surgeons will take the time to discuss your goals and perform a thorough evaluation of your face and neck. Once they have determined the depth and degree of your facial aging and concerns, they will then develop a customized strategy that combines the right procedures and treatments to achieve comprehensive rejuvenation.
Creating a more vibrant and youthful facial appearance often requires a dynamic enhancement process that incorporates a few different procedures and/or treatments to address key signs of aging. Some of these aging symptoms – as well as possible solutions – may include:
Volume loss:

dermal fillers and/or fat transfer

Wrinkles:

dermal fillers and

BOTOX

® Cosmetic

Skin damage:

Laser skin rejuvenation treatments

and/or chemical peels

Fat accumulation in the neck:

Liposuction

Aging eyes:

BOTOX® Cosmetic, dermal fillers, and/or

eyelid surgery
The treatment method(s) chosen will depend on your unique needs and cosmetic goals, however your surgeon will always strive to achieve the maximum degree of rejuvenation with the least invasive strategy. Often, a blend of surgical procedures like a facelift and/or eyelid lift combined with strategic application of dermal fillers or fat transfer can deliver significant results. This highly individualized approach to facial enhancement has been yielding excellent outcomes for our patients.
If you have questions about facial aging and your various treatment options, we encourage you to schedule a consultation with one of our board-certified surgeons who can help restore a more youthful appearance with an aesthetic plan tailored to your needs.