Will Pregnancy Affect My Breast Implants?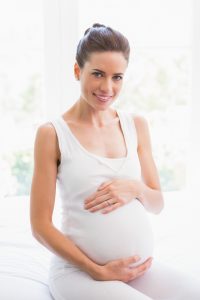 Patients who have had breast augmentation often wonder if future pregnancies will affect or possibly damage their breast implants. This is a natural question, as pregnancy, childbirth, and breastfeeding can cause many changes in the body. It's important to note that every woman will experience these processes differently. However, swelling of the breasts during pregnancy is normal, and many women notice volume loss in this area, ranging from minor to significant, once they finish breastfeeding. Despite these fluctuations, our board certified plastic surgeons emphasize that the actual structure and integrity of the breast implants should not be impacted.
What many women are also asking with this question is whether their breast shape will change, and if the breast tissue will return to its pre-pregnancy appearance. The short answer is: it may and it may not. Depending on the changes the breasts goes through, some drooping or excess skin may develop. In the event this happens, a breast lift (mastopexy) or larger implants may be necessary to restore the size, shape, and fullness of the breasts. You are welcome to discuss these options during your initial consultation to get a better idea of what can be achieved.
The way your body responds to pregnancy will be unique to you. It is essentially impossible to predict how the breasts may change leading up to and following childbirth; however, these effects should not threaten the stability or quality of your breast implants. If you have any additional questions about how pregnancy can affect your breast augmentation results, feel free to reach out to our medical team.