Which Breast Implant Placement Provides the Most Natural Appearance?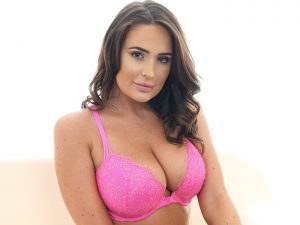 Achieving natural-looking results from breast augmentation or breast lift with implants depends on a variety of factors. One of the most important surgical components of these breast procedures is determining the implant placement technique that works best with your anatomical characteristics and cosmetic goals. During a consultation, your plastic surgeon will evaluate every aspect of your breasts, including skin quality, chest (pectoral) muscle tone, and fat distribution, all of which can influence where the breast implants should be located. Other critical considerations include lifestyle habits and the type, shape, and size of implants you are interested in. By combining your natural physical characteristics with the right implant selection and placement technique, your surgeon can help you attain the full, naturally contoured breast appearance you desire.
Options for breast implant placement include:
Sub-muscular: implant placed within a pocket below the pectoral muscle.
Sub-glandular: implant placed above the pectoral muscle, but behind glandular breast tissue.
Dual-pane: implant placed partially below the muscle in the upper-pole and above the muscle in the lower pole.
It is important to understand that no one implant placement method is ideal for all patients; however, our surgeons almost always prefer to place implants below the muscle to provide maximum, long-term support. Implants placed above the muscle are more typically more susceptible to the effects of gravity over time, which can cause implants to sag, creating unwanted distortion in breast shape, unnatural cleavage, and a drooping bustline. In all breast surgeries, custom tailoring the procedure to suit the patient is always the best approach for delivering optimal results. Our experienced plastic surgeons are highly skilled in the placement of breast implants and can design a surgical plan that produces a long-lasting, aesthetically pleasing outcome that fits your physique and lifestyle.
Contact Regional Plastic Surgery Center & Spa to schedule a breast augmentation or augmentation-mastopexy consultation with one of our plastic surgeons today! Nakai is the Cosmetic Coordinator for Dr. Denton Watumull and Dr. Bruce Byrne and can be reached at 972-470- 5011. Dr. Joshua Lemmon's Cosmetic Coordinator, Janice, can be reached at 972-470- 5019.