KYBELLA® Treatment to Reduce a Double Chin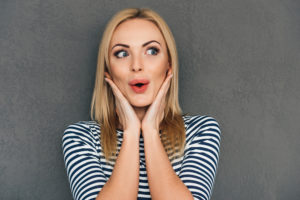 The appearance of a double chin is a very common cosmetic concern among our patients at Regional Plastic Surgery Center. Even with a healthy diet and consistent exercise, excess fat can accumulate beneath the chin and become difficult to lose. Liposuction used to be the only way to reduce a double chin, but now the injectable product KYBELLA® provides a non-surgical solution for eliminating these stubborn fat pockets.
KYBELLA® is an FDA-approved injectable treatment designed to break down fat cells beneath the chin. Formulated from a natural acid, KYBELLA® effectively targets and damages excess fat cells, ultimately causing them to dissolve and be metabolized. This treatment is the only one of its kind, and our plastic surgeons often recommend it for patients who struggle with mild to moderate amounts of fat in this region. There is little to no downtime associated with KYBELLA®, and the outcome is typically long-lasting when patients maintain a stable weight. Depending upon the goals of the patient, multiple treatment sessions may be required to achieve optimal results. For patients who have excess skin rather than excess fat beneath the chin, our plastic surgeons may recommend an alternative treatment like a neck lift.
To see if you are an ideal candidate for double chin reduction with KYBELLA®, please schedule a consultation with one of our plastic surgeons today. We are also taking $100 off if you purchase 2 vials for treatment in June! Learn more on our specials page.