Reasons Why Women Choose Breast Lift Surgery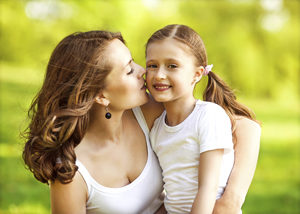 Women who come to Regional Plastic Surgery Center for breast lift surgery often have a variety of different motivations for considering the procedure. Whether the changes in their breasts were the result of pregnancies, aging, or weight fluctuations, a customized breast lift can sometimes be an ideal solution for achieving the cosmetic results they desire.
Breast lift surgery performed by our plastic surgeons is a dynamic, highly-individualized procedure that can lift and reshape the breasts to restore a more youthful, balanced, and proportional look. Typically, patients interested in breast lift want to undergo the procedure for one or more of the following reasons:
Lift the breasts to a more elevated position
Enhance breast firmness
Eliminate excess skin caused by stretching or aging of the skin
Restore breast volume depleted by breast feeding or fat loss
Reposition and/or reshape nipples
Create more symmetrical breasts
Improve overall breast shape
Boost confidence
If you would like to find out if a breast lift can help you reach your aesthetic goals, a consultation with one of our plastic surgeons can help you learn more about your options and the results you can expect. Contact Regional Plastic Surgery Center today to schedule an appointment!
Spring Beauty Event Discounts on Breast Lift Surgery
For special discounts on breast lift surgery and combined Mommy Makeover procedures, attend our Spring Beauty Event on Thursday, May 11th from 5pm to 9pm at Noah's Event Venue in Richardson, TX. At this event only, attendees will be eligible for $500 off breast lift surgery or $1500 off full Mommy Makeovers (tummy tuck combined with either breast augmentation or breast lift). Register for your tickets today!