When is the Right Time to Get a Breast Lift?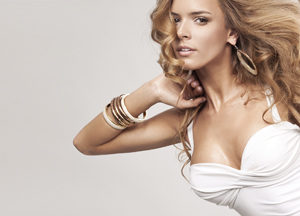 A variety of factors can contribute to significant changes in the appearance of your breasts, including pregnancy, weight fluctuation, and aging, but how do you know when it is the right time to consider breast lift surgery? The answer is different for each woman. There are a few questions you may ask yourself to help you determine whether you should consult a plastic surgeon about breast lift surgery:
Have your breasts changed significantly in size, shape, and positioning?
Have your breasts started to sag or droop considerably?
Have you lost significant breast volume?
Has the shape or position of your nipples changed?
Have your breasts become less firm?
Have your breasts become asymmetrical?
Have the changes in your breasts affected your confidence?
If you answered yes to any of these questions, breast lift surgery with or without the placement of breast implants may be able to achieve the improvements you desire. During a breast lift consultation with one of our plastic surgeons at Regional Plastic Surgery Center, you will have an opportunity to fully discuss your concerns about your breasts and the results you hope to achieve through surgery. Your surgeon will perform a thorough examination of the breasts, review your medical history, and determine if breast lift techniques offer the best way to create the results you desire.
Discount Pricing on Breast Lift Surgery at Spring Beauty Event!
We are now offering special discount pricing on breast lift surgery, which makes it a great time to explore your options at Regional Plastic Surgery Center. At our annual Spring Beauty Event, which is happening Thursday, May 11th from 5pm to 9pm at Noah's Event Venue in Richardson, TX, we are offering $1500 off full Mommy Makeovers (tummy tuck combined with either breast augmentation or breast lift) or $500 off just a breast lift. Register for your tickets today to take advantage of these great savings!