Recovery After Breast Implant Revision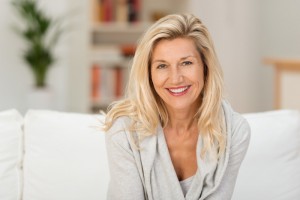 We touched upon the reasons for breast revision surgery in a previous blog post. One of those motivations was the desire to exchange one type of breast implant for another. Another potential purpose may be to remove the implants entirely. If you're considering breast implant revision or removal, it's important to understand what the recovery process will be like. Dr. Denton Watumull, Dr. Bruce Byrne, and Dr. Joshua Lemmon, our extensively trained plastic surgeons, can provide specific information about your unique case during your initial consultation. To help you in your research, here is a brief overview of what to expect:
Implant Revision
In this procedure, you will replace your existing implants for new ones, perhaps because you prefer silicone to saline or anatomically shaped implants to round ones. Regardless of the reason, the recovery time may take longer than your initial breast augmentation, all depending on the type of breast revision. Your plastic surgeon will need to customize your surgical plan first and then advise you about the recovery time. Non-impact aerobic exercise, such as walking or recumbent bike, can start after about 72 hours. You will experience some swelling, bruising, and tenderness, and we will prescribe medication to help you manage the pain. Your comfort is one of our highest priorities, along with your safety, and we strive to make this process as brief as possible.
Implant Removal
If you want to remove your breast implants entirely, the recovery will be a little different. In some cases, you may be able to remove the implants with local anesthetic only; however, this is uncommon and depends on several factors. More often, the surgery will be performed with general anesthesia. One of our skilled plastic surgeons will remove the implants and the capsule where the implants were placed—this is called a capsulectomy. This technique is done to reduce the risk of infection and the accumulation of fluid in the pocket, which could alter the final shape of the breasts. Our physicians will recommend the best approach for your needs and goals during your initial consultation.
If you're considering this procedure and would like information, please contact our office today. We can answer questions or help you schedule a consultation.