How Breast Reduction Surgery Can Help You Achieve Your Health and Cosmetic Goals in the New Year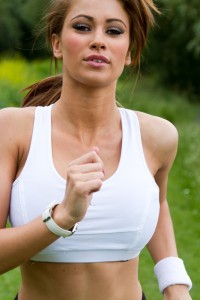 If you feel that your breasts are overly large for your body, you know that this condition can dramatically impact your quality of life. Larger breasts can cause pain, limit your physical activity, and even make you feel self-conscious. Breast reduction surgery, which is designed to reduce breast tissue to a more manageable size, may be able to help you address these concerns. As a brand new year begins, many people are thinking about the changes they can make to achieve greater health and happiness. If you are considering reducing your breast size to enhance your well-being, our board certified plastic surgeons can help.
If you are experiencing significant medical symptoms such as back, neck, and shoulder pain for long durations and these symptoms are documented by your primary care physician, your surgery may be determined to be medically necessary and be covered by your insurance company. Be sure to review your insurance coverage carefully since policies and employer options vary. You will also need to be physically healthy and be a non-smoker before you will be considered for surgery. Pre-certification is required for reimbursement or coverage.
Many women find that the size of their breasts can make exercising or participating in recreational activities difficult or uncomfortable. As a result, they may not be as active as they would like, which could lead to weight gain. By reducing the size of the breasts, many patients report that they can finally take part in their favorite fitness programs, helping them to lose weight and improve their cardiovascular condition.
Your emotional health is just as important as your physical health. Breast reduction surgery may help you to feel more comfortable in your own skin and enhance your self-confidence. If oversized breasts are causing you frustration, it may be time to talk with one of our experienced plastic surgeons who will listen to your concerns and develop a customized treatment plan with your needs in mind.
The beginning of a new year is the perfect time to take stock of what's important to you. For more information about the benefits of breast reduction surgery, or if you would like to schedule a consultation, please contact us today.