Benefits of Combining Fat Transfer with a Facelift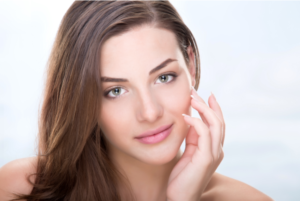 As we grow older, the skin and connective tissue of the face can lose elasticity, and facial volume can become depleted. This process is responsible for creating deep creases, drooping skin, jowls, and loss of youthful facial contours. While facelift surgery performed by our plastic surgeons can effectively address excess skin and tissue laxity, it cannot restore supple facial volume.
Typically, when patients require more extensive facial rejuvenation, our doctors recommend combining facelift surgery with fat transfer techniques to achieve youthful, natural-looking results that can be long-lasting. Fat transfer utilizes excess fat harvested from your own body with liposuction, which can then be injected into targeted areas of the face for enhanced volume. Prior to injection, the fat cells are purified and separated to achieve a high concentration of stem cells and healthy fat cells that create the most successful results.
Common areas of the face that can be treated with fat transfer techniques include:
Cheeks
Hollows beneath the eyes
Temples
Nasolabial folds
Around the mouth
Like facelift surgery, fat transfer procedures are highly customized to achieve the best possible results for the patient, based on his or her unique needs and cosmetic goals. Our plastic surgeons have extensive experience performing fat transfers along with facelifts, and our patients are generally thrilled with the results they are able to achieve.
To find out if you could benefit from a combination of advanced facial rejuvenation procedures, we encourage you to contact our office to schedule a consultation with one of our skilled surgeons.