How Much Does a Tummy Tuck Cost?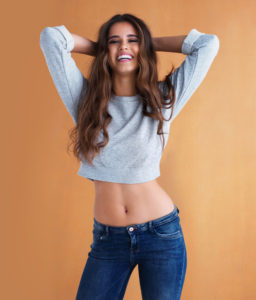 We are currently offering a tummy tuck special that can save you $500 if your surgery is performed by March 31, 2018!
When stubborn fat, excess skin, and muscle laxity change the shape of your midsection, a custom tummy tuck procedure may help recontour your abdomen for a smoother, more slender look. The desire for a tight, lean waistline is a common cosmetic goal shared by many of the patients who seek help from our Dallas plastic surgeons, and a one-on-one consultation can reveal if tummy tuck surgery is the right option for creating the results you want.
Since each patient's needs are unique and the tummy tuck procedure is highly customized, the exact cost for the procedure can vary. When calculating the price for a tummy tuck, several factors will determine the overall cost:
Experience level of your surgeon
Anesthesia fees
Surgery center fees
Need for abdominal muscle repair
Inclusion of liposuction techniques to aid in fat removal and contouring
Post-operative medications and garments
Special discounts
During the appointment your plastic surgeon will perform a thorough examination, review your medical history, discuss your goals, and ultimately provide you with a personalized price quotation for the cost of your tummy tuck procedure. Your price quote will be both accurate and easy to understand, but if you have questions, we want you to feel free to ask.
To make the tummy tuck procedure more accessible to a broader range of patients, we accept many forms of payment and offer a variety of plastic surgery financing options. Our goal is to help you find a payment arrangement that suits your needs and budget. For a limited time we are offering special pricing on all tummy tucks performed before March 31, 2018!