Come Celebrate Our 2017 Spring Beauty Event Honoring Mothers & Daughters!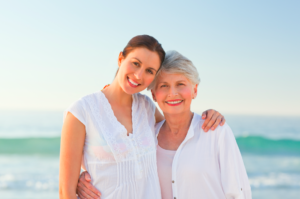 Regional Plastic Surgery Center & Spa will be holding our annual Spring Beauty Event on Thursday, May 11, 2017 from 5:00pm to 9:00pm at Noah's Event Venue in Richardson. Hosted by our team of plastic surgeons, this year's event celebrates the bond between Mothers & Daughters and will feature:
Opportunities to learn from and meet our plastic surgeons: Denton Watumull, MD, FACS; Bruce Byrne, MD; Joshua Lemmon, MD; and Derek Rapp, MD.

Savings of $1,500 on a

Mommy Makeover

(tummy tuck and breast augmentation or breast lift) OR $500 off any cosmetic surgery procedure. (Discounts cannot be combined.)

BOTOX® Cosmetic appointments the night of the event priced at $12 per unit. (

Online pre-registration

is required.)

Discount certificates for the first 50 guests to arrive that can be used for cosmetic surgery procedures, spa services, and treatments purchased the night of the event. (Limit one per household, products excluded.)

Light food and refreshments.

Raffle drawings throughout the evening for BOTOX® Cosmetic, JUVÉDERM, laser hair removal, and more.
We hope you will join us in making our celebration a huge success! If you are interested in attending and taking advantage of special pricing offers, please register now to secure your spot. We look forward to seeing you! Get details on our Mother & Daughter Fun Contest below.
Mother & Daughter Fun Contest Details
Want to win a free facial treatment at Regional Skin & Laser Center? Share pictures of you having fun with your mother or daughter on our Facebook page (using the hashtags #MotherDaughterFun and #SpringBeautyEvent), and you both could win! We will announce our contest winners whose pictures were the most fun at our Spring Beauty Event on Thursday, May 11th.
For more information about our Spring Beauty Event, please contact our offices or visit our dedicated event website: SpringBeautyEvent.com.