Meet Our New Aesthetic Injection Specialist, Michelle Malpica-Hertsgaard, RN, CNI, CLO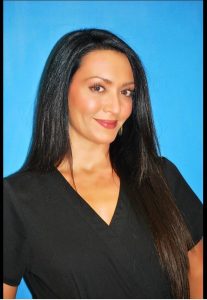 Michelle Malpica-Hertsgaard, RN, CNI, CLO is the newest addition to the team at Regional Plastic Surgery Center & Spa. As an Aesthetic Injection Specialist, Laser Technician, and Registered Nurse who has earned an impressive multitude of certifications, Michelle brings her breadth of skill, remarkable talent, and years of diverse clinical experience to our Med Spa. Her background includes nine years as a Level 1 Trauma Emergency Registered Nurse, and 7 years as an Aesthetic Injection Specialist.
Michelle has received many certifications for a wide variety of aesthetic treatments, some of which include but are not limited to: Erbium Laser Resurfacing, KYBELLA®, JUVÉDERM VOLUMA®, Platelet Rich Plasma (PRP)/Platelet-Rich Fibrin Matrix (PRFP), Restylane® Silk, Sculptra® Aesthetic, and advanced neurotoxin and dermal filler techniques.
Michelle's ability to artfully blend knowledge of anatomical structures, ideal proportions, and symmetry with a masterful hand has distinguished her as a gifted and highly-sought after practitioner. Her command of non-surgical cosmetic treatments allows her to achieve a stunning "natural beauty" aesthetic, which is widely desired among patients at Regional Skin & Laser Center. For Michelle, developing trust with patients is an integral component of her success. She strives to achieve the confidence of each patient and is thrilled when patients trust her enough to say, "Just do what you think is right, I trust you."
Originally from New Jersey, Michelle, her husband (Aaron), and their two cats (Budah and Callie) moved to Dallas in 2010. In her free time, she enjoys watching hockey with her husband, cooking allergy and gluten free foods, FaceTiming with her nephew (Gianni), playing with her cats, and raising awareness about Chiari Malformation.
For more information about the services Michelle provides at Regional Skin & Laser Center, call our Med Spa directly at (972)470-5012 or visit regionalskinlaser.com.
Dr. Denton Watumull is the Medical Director of our Med Spa, Regional Skin & Laser Center. The Med Spa is co-owned by all three plastic surgeons of Regional Plastic Surgery Center & Spa: Dr. Watumull, Dr. Bruce Byrne, and Dr. Joshua A. Lemmon.