Benefits of Brow Lift Surgery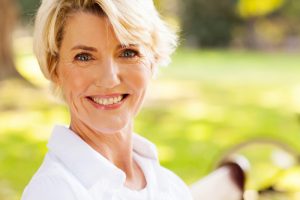 The appearance of one's forehead and eyes can reveal much about their age. As men and women grow older, the skin and supporting musculature of the forehead and brow can become increasingly lax, causing the formation of deep creases, wrinkles, and sagging above the eyes. These physical changes can have a significant effect on facial expression and appearance, and many patients complain of looking uncharacteristically tired, sad, or angry. For individuals who have these concerns, a dynamic procedure like brow lift surgery can provide significant enhancement to their overall facial appearance.
For men and women who are good candidates for surgery, brow lift can be performed to create a more youthful, energetic appearance by accomplishing the following adjustments:
Smooth forehead wrinkles
Elevate and reposition the brow line along the natural brow ridge
Restore a youthful arch to the eyebrows
Reduce the appearance of sagging upper eyelids
Improve the appearance of "crow's feet" wrinkles at the corner of the eyes
Smooth the appearance of a furrowed brow
Remove excess skin
When brow lift surgery is performed with the utmost attention to aesthetic detail, the results can be incredibly natural-looking. Some patients who undergo brow lift surgery at Regional Plastic Surgery Center & Spa report that friends and colleagues tell them they look more refreshed, rested, and happy. Often, brow lift can be combined with other complementary plastic surgery procedures or minimally invasive treatments to enhance the overall result. Many of our brow lift patients simultaneously undergo procedures like blepharoplasty (eyelid lift) and facelift, as well as the non-surgical application of BOTOX® Cosmetic or dermal fillers to accomplish more extensive rejuvenation.
If you are interested in more information about brow lift or eyelid surgery, please contact us today. We can answer any questions you may have and help you schedule a one-on-one complimentary consultation with one of our plastic surgeons.