Our Plastic Surgeons Named "Best Doctors in Collin County" 2019 by D Magazine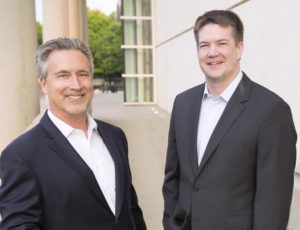 Regional Plastic Surgery Center is proud to recognize our plastic surgeons—Dr. Denton Watumull and Dr. Joshua Lemmon—for earning the distinction of best plastic surgeons and best hand surgeons in Collin County for 2019! The official announcement will be published in the April 2019 edition of D Magazine. D Magazine publishes an annual "Best Doctors of Collin County" list of top healthcare providers who are carefully selected through a stringent peer nomination and independent research evaluation process.
Dr. Watumull and Dr. Lemmon regularly stand out for the outstanding patient care they provide in their plastic and hand surgery specialties:
Dr. Lemmon has now earned the title of "Best Doctor in Collin County" seven times and the "Best Doctor in Dallas" 10 times, which means he has a total of 17 Best Doctor awards from D Magazine!
For Dr. Watumull, this is his 15th Best Doctor award from D Magazine! 2019 marks his 3rd consecutive year as a "Best Doctor in Collin County" and 12th time as a "Best Doctor in Dallas".
Both of our distinguished plastic and hand surgeons are proud to be honored by the local community and their peers. They remain steadfast in their ongoing commitment to the health, well-being, and happiness of all patients who seek treatment at Regional Plastic Surgery Center.
Would you like to learn more about the many procedures and treatments our doctors perform at Regional Plastic Surgery Center? We welcome you to explore our website or contact our office to schedule a consultation with our award-winning plastic surgeons and hand surgeons!