Come Celebrate at Our 2019 Spring Beauty Event!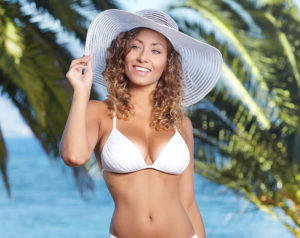 It's time to celebrate beauty with the team from Regional Plastic Surgery Center and the Regional Skin & Laser Center! We will be hosting our annual Spring Beauty Event on Thursday, May 2, 2019 from 5:00PM to 8:00PM at Noah's Event Venue in Richardson! Join our board-certified plastic surgeons and many of our devoted patients for a fun evening of light food and refreshments, informative presentations on new treatments and technology, raffles, and prizes—in addition to discounts on cosmetic surgery, BOTOX Cosmetic and fillers, laser treatments, spa services, and other non-surgical treatments purchased the night of the event.
Make sure you register and show up early to be among the first 50 people to arrive in order to receive valuable discount certificates that can be applied to cosmetic surgery and aesthetic treatments (limit one per household)!
When you register online to reserve your place (click on the pink "Register Now" button), you'll also have the opportunity to request a BOTOX® Cosmetic appointment performed by one of our plastic surgeons during the event for the special price of $11 per unit. Appointments are limited, so reserve your preferred plastic surgeon and time slot now!
The 2019 Spring Beauty Event is sure to be our best yet, and you won't want to miss out on the incredible evening we have planned! If you have questions about the event, please contact our practice to connect with a friendly member of our office team.