Dr. Denton Watumull and Dr. Bruce Byrne named Top Doctors – Plastic Surgery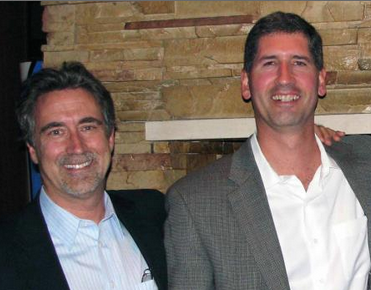 Congratulations to Dr. Denton Watumull and Dr. Bruce Byrne for being chosen as a top plastic surgeon in Dallas for 2015!
The Dallas Morning News partnered with Castle Connolly Medical to reveal their first-ever list of outstanding doctors in the Dallas-Fort Worth area called the Top Doctors: Dallas.
Dr. Watumull and Dr. Byrne are plastic surgeons certified by the American Board of Plastic Surgery. Additionally, they also have earned their Certificate of Added Qualifications in Surgery of the Hand. Dr. Watumull and Dr. Byrne are partners and leaders at Regional Plastic Surgery Center, founded in 1991, which has grown to become one of the largest plastic surgery groups in Dallas. They perform cosmetic surgery on the face, breast, and body. They have helped hundreds of breast cancer survivors after mastectomy with breast reconstruction. They also treat hand and wrist fractures, ligament injuries, nerve damage, and carpal tunnel syndrome through minimally invasive techniques including endoscopic carpal tunnel release.
Dr. Watumull is humbled and honored to be recognized. He considers each patient's needs carefully, stating, "We do our best to listen carefully to our patients' wishes and not oversell our procedures. We strive for results that exceed expectations and are long lasting."
Dr. Byrne is also pleased to be recognized, saying, "I am privileged to be chosen again as a top plastic surgeon and to be recognized by my peers. Our whole medical team strives for an excellent patient experience from initial contact through the treatment process."
Castle Connolly Medical Ltd., who publishes America's Top Doctors, is the source of print and online listings of outstanding doctors across the country. Castle Connolly identifies the doctors based on an annual nationwide nomination process open to all licensed medical doctors. The Castle Connolly physician-led research team reviews and screens all nominated physicians before selecting the most outstanding to be Top Doctors in Dallas. Doctors do not and cannot pay to be listed as a Castle Connolly Top Doctor.
Leah Blevins, Cosmetic Surgery Coordinator for Regional Plastic Surgery Center, can schedule a complimentary cosmetic surgery consultation with Dr. Watumull or Dr. Byrne. You can reach Leah directly at (972) 470-5020 or request a consultation through our contact form on our website.