Dr. Bruce Byrne Voted Best Plastic Surgeon in Rockwall and Rowlett, TX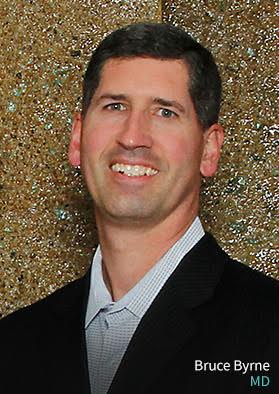 Our experienced plastic surgeon, Dr. Bruce Byrne, has been voted Best Plastic Surgeon by Rockwall and Rowlett readers of Lakeside Living Magazine three years in a row! Readers voiced their opinion by voting in Living Magazine's third annual 2015 Best of Readers' Choice Winner's Showcase. Dr. Byrne will be honored with the award in the August 2015 Lakeside Living edition.
Dr. Byrne is a board certified plastic and hand surgeon whose patients come from all over Northeast Texas for treatment. Dr. Byrne specializes in many plastic surgery procedures including the mommy makeover, which is a combination of aesthetic procedures typically performed following pregnancy. This technique usually consists of two or more of the following: breast augmentation, breast lift, liposuction, tummy tuck and body lift.
Patients adore Dr. Byrne. "Dr. Byrne is Awesome! I was very impressed with his knowledge, patience and courtesy. I knew exactly what choices I had which made the decision easy."
"Dr. Byrne is the man. He is the best Doctor I have encountered in my 57 years on this earth. Nothing but raves for and about him."
Dr. Bruce Byrne and his wife Heather support the Rockwall community, where Regional Plastic Surgery Center is located. Heather Byrne is a registered nurse and has her own med spa inside Dr. Byrne's office. They live with their two children, Connor and Madison, in Heath, TX, and their children attend Rockwall schools.
To read more about Dr. Byrne and to see his patients' cosmetic surgery results, please view his doctor bio, available on our site. To schedule a complimentary cosmetic consultation, contact us online today or call us directly at (972) 470-1000.