Reasons for Breast Lift with Implants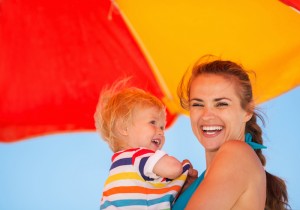 There are a number of factors that can cause breasts to lose fullness over time. Pregnancy and childbirth may change the shape of the breasts, leaving them less firm and sitting lower on the chest. In other instances, the natural process of aging or genetic predisposition can have this effect. If you're experiencing this concern, and you also desire larger breasts, our board certified plastic surgeons may be able to help. Breast lift with implants offers abundant benefits, and our physicians can customize a treatment plan tailored to your unique needs and goals.
A breast lift is designed to reposition the breasts to a higher, more youthful location on the chest and reduce skin laxity. This technique can also relocate nipples that have migrated lower on the breast and resize them if desired. However, this procedure alone will not address the size of the breasts. For larger, firmer, and higher breasts, we can combine breast lift with breast augmentation, utilizing some of the most natural looking and feeling breast implants available. Maybe you've always wanted larger breasts and never had the opportunity to increase their size. Or perhaps you've never considered this treatment before, but you now have different cosmetic goals. Our experienced and attentive plastic surgeons will discuss your preferred outcome, evaluate your areas of concern, and develop a personalized plan that can optimize your results.
In addition to the aesthetic benefits that can come from breast lift with implants, there are potential emotional advantages as well. Many patients report increased confidence and self-esteem following the surgery. Others indicate that their romantic relationships have improved. The most important decision, regardless of whether you want implants or not, is selecting a skilled plastic surgeon who makes you feel comfortable and helps you achieve your goals.
Need to know more about breast lift with implants before making a decision? Contact us today for additional information or to schedule a consultation. Our medical team is happy to help.