Recovery From Breast Augmentation Surgery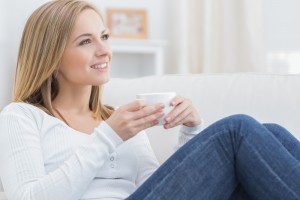 Enhancing the size and shape of your breasts can offer numerous benefits, not only for your body contour but also for your self-esteem. Dr. Denton Watumull, Dr. Bruce Byrne, Dr. Joshua A. Lemmon, and Dr. Robert Kwon, our experienced plastic surgeons, emphasize that the breast augmentation recovery phase is an essential part of achieving a successful end result. Therefore, completing all instructions as requested during the recovery phase is very important. By giving your body time to heal fully, you can help to optimize your results, limit your risks, and maintain your outcome for years to come.
Breast augmentation typically will be an outpatient procedure, so you should be able to return home soon after the surgery is complete. The first few days you should simply relax and allow your breasts to heal. Medication will be provided to help control pain, though most patients report little discomfort. You may shower after a few days, and your surgeon will let you know when bathing can be done safely. Dissolvable stitches will be used, so you won't need to have them removed. Bruising, swelling, and tenderness are common side effects, and these will fade with time. Swelling may continue for up to a few months, though your experience may vary. To help your breasts remain in the safest, most aesthetically appealing position possible, your arm movements will be restricted for up to six weeks, and strenuous activity should be avoided for the same time period, unless otherwise stated by the surgeon. You should be able to return to your regular daily routine, depending on your duties, within approximately one week.
We understand that you've been looking forward to your breast augmentation for a long time, and we will work hard to give you the information and the help you need to achieve your desired outcome. Contact us today if you have additional questions about breast augmentation recovery or if you would like to schedule a consultation with one of our surgeons.