Dr. Watumull and Dr. Lemmon Selected Among Best Plastic Surgeons in Texas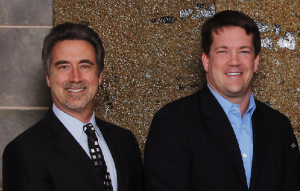 Dr. Denton Watumull and Dr. Joshua Lemmon were selected among the best plastic surgeons in Texas for the Texas Monthly's Super Doctors list in 2015. Regional Plastic Surgery Center is very proud that our plastic surgeons were chosen, especially since only the highest-scoring doctors are included on the Super Doctors list, which accounts for 5% of the physicians in Texas. The complete Super Doctors results were published in the December issue of Texas Monthly magazine.
The 2015 list marks the seventh year Dr. Watumull has been chosen as a Super Doctor! "Being selected in the top 5% of all plastic surgeons in the state of Texas is a huge honor and very humbling," stated Dr. Watumull.
This is Dr. Lemmon's first year to be selected as a Super Doctor. He has previously been selected as a Texas Rising Star for three consecutive years: 2012, 2013, and 2014.
How the Super Doctors Research is Conducted
MSP Communications manages the Super Doctors selection process. There are several intensive phases in the process which differentiate physicians who are highly recognized by their peers and for professional achievement. Doctors are surveyed to nominate colleagues (other than themselves) from whom they would seek medical care. The Super Doctors research team performs further investigation to identify exceptional doctors who earn inclusion in the candidate pool through their significant honors and achievements.
• Candidates are evaluated on indicators related to peer recognition, professional associations, achievements, appointments, academics, certifications, and disciplinary history.
• Doctors are grouped into specialties. Professionals with the highest scores from each group are invited to serve on a blue ribbon panel and asked to evaluate the candidates in their respective specialties.
• Doctors who acquire the highest total points from the surveys, research, and blue ribbon panel review are selected for inclusion in Texas Super Doctors 2015.
Contact Regional Plastic Surgery Center
The beginning of a new year is the perfect time to consider what's important to you. For more information about plastic surgery, or if you would like to schedule a complimentary cosmetic consultation, please contact us today.