Dr. Byrne Voted Best Cosmetic & Plastic Surgeon for 6th Year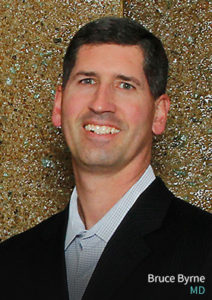 The readers of Living Magazine's Lakeside edition have once again chosen Dr. Bruce Byrne of Regional Plastic Surgery Center as 2018's Best Cosmetic Surgeon & Plastic Surgeon. This marks the 6th year in a row that Dr. Byrne has received this honor, and he is incredibly grateful for all who participated in the voting for this year's Readers' Choice contest. Living Magazine's annual poll covers 14 regions of Texas, and within each region readers are asked to cast their online ballot for the "Best Of" in over 130 categories. Each August, winners are announced in the annual Readers' Choice Showcase, which gives honorees like Dr. Byrne the opportunity to highlight their skills, services, and achievements.
Winning the title of Best Cosmetic Surgeon & Plastic Surgeon for the 6th time is significant for Dr. Byrne, especially because it is an honor based on the experiences and opinions of his local patients, colleagues, and friends. As a board-certified plastic surgeon at Regional Plastic Surgery Center since 2000, Dr. Byrne has enjoyed helping his male and female patients look and feel their very best through cosmetic enhancement of the breasts, body, face, and skin. Some of the top procedures he performs include:
Facelift
Blepharoplasty (eyelid surgery)
Liposuction
Abdominoplasty
Breast lift
Rhinoplasty
Laser skin resurfacing
Over the past 18 years, he has earned a number of awards and a reputation for creating beautiful, natural-looking results. Dr. Byrne's esteemed career continues to reach new heights and he remains an active member of the prestigious American Society of Plastic Surgery (ASPS).
Our team at Regional Plastic Surgery Center sends out our sincere congratulations to Dr. Byrne!
If you are considering cosmetic surgery and want to learn more from an award-winning plastic surgeon, we encourage you to schedule a complimentary consultation with Dr. Byrne. Check out our Summer Special on Cosmetic Surgery.