What is Breast Augmentation Mastopexy (BAM)?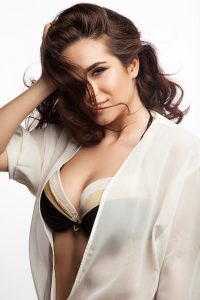 Breast augmentation mastopexy (BAM) is a procedure designed to restore youthful lift, shape, and fullness to the breasts. BAM combines breast lift techniques with placement of breast implants, which allows our plastic surgeons to adjust several aspects of the breasts during a single surgery. For many women, pregnancy, significant weight fluctuations, and aging are common causes for discernible changes in the look and feel of the breasts. Typical breasts concerns include:
Breast drooping or sagginess
Diminished breast volume and fullness
Changes in the shape, size, and/or position of the nipples
Breast asymmetry
Elongated or distorted breast shape
Figure disproportion
Lack of breast firmness
Determining the precise approach necessary for each breast augmentation mastopexy procedure requires a thorough physical examination and discussion of the patient's goals. The lift technique, augmentation approach, and breast implant specifics are carefully planned to achieve optimal results. A custom-tailored breast lift with implants offers women the opportunity to accomplish comprehensive rejuvenation of their breasts with lasting results.
If you are considering both lift and enlargement of your breasts, we encourage you to contact our practice to schedule a consultation with one of our experienced plastic surgeons.