How Long Is Recovery After a Mommy Makeover?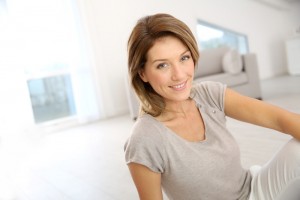 There are two important steps in any surgery, particularly mommy makeover. The first is the operation, and the second is the recovery period. Our board certified plastic surgeons pursue less invasive procedures and techniques that result in less downtime and quicker recovery. The healing process is just as essential to achieving the desired results as the techniques used by our surgeons. This is why we like to think of cosmetic enhancement as a collaborative experience. If you're considering a mommy makeover, you should be well informed about what to expect, and what to do, once you return home.
The most important piece of information to remember is that your rate of healing is unique to you. You may hear that someone else returned to work faster, or someone else experienced little to no swelling—your body will follow its own program during recuperation. You just need to support the process the best you can.
Mommy makeover is typically a same day procedure (depending on the particular procedures employed), so you will generally be able to return home following the surgery. The number and type of treatments you receive—tummy tuck and breast lift, tummy tuck and breast augmentation, or another combination—will determine the length of recovery. In general, healing can take between four and six weeks to fully complete, and you will likely need to take one to two weeks off from work. Our surgeons will go into further detail about your individualized plan prior to the operation as well as immediately after. We will also provide you with prescription medication to help manage any discomfort.
Your consultation with one of our skilled plastic surgeons is the best time to learn about what factors to be aware of before having a mommy makeover, as our plastic surgeons can account for your singular needs and goals. For more information about a mommy makeover, or to schedule a complimentary consultation with one of our plastic surgeons, please contact us today. Leah, our Cosmetic Surgery Coordinator, will be happy to answer general questions 972-470-5000, Ext. 203.