High-Resolution Ultrasound (HRUS) for Breast Implant Screening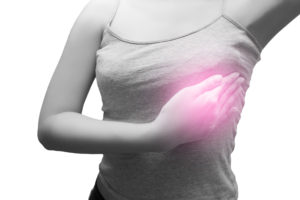 Are you concerned about silicone gel breast implant leakage or rupture? Currently, high-resolution ultrasound (HRUS) machines are being tested for their efficacy in detecting ruptured silicone gel breast implants. While magnetic resonance imaging (MRI) scans are the industry standard for breast implant screening, this method can frequently be cost prohibitive. High prices for MRIs can prevent patients from checking the condition of their breast implants as regularly as they should or might want to, which may make high-resolution ultrasound a wonderful alternative for maintaining your health following the placement of breast implants. 
At Regional Plastic Surgery Center, we are thrilled to be able to provide qualified patients with access to high-resolution ultrasound scans for a limited time. This state-of-the-art diagnostic technology is now being used for research with women who have older breast implants, which tend to wear out more quickly than the modern models on the market today. We are now offering HRUS breast scanning at no cost to our first 150 patients with silicone implants placed between 2000 and 2015. Each scan also includes a visit with a board-certified plastic surgeon who reviews your results with you. We are the only practice in North Texas with access to this technology and invite you to schedule your scan as soon as possible to ensure an appointment. Our high-resolution ultrasound machine is only available for a short period of  time, so please contact us soon!
Do you have questions about HRUS and the current condition of your breast implants? Our knowledgeable office team can provide you with any information you are looking for and help you schedule a complimentary HRUS scan. Contact Regional Plastic Surgery Center today!