Getting a Natural Look with Breast Augmentation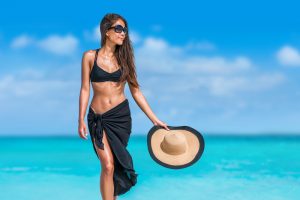 More and more, women who come to Regional Plastic Surgery Center & Spa for breast augmentation are expressing the desire for natural-looking results. Achieving a proportionately enhanced bustline that does not look surgically improved demands the advanced skill and artistic eye of a plastic surgeon with extensive experience performing successful breast augmentation procedures. The plastic surgeons at our practice exemplify these attributes and emphasize the importance of a thorough consultation in delivering quality results. During the consultation, our surgeons will explore your unique needs, desires, and physical characteristics to develop a highly-customized surgical plan that is in line with your goals.
Choosing the appropriate breast implant size, profile, and contour is the foundation of a natural-looking breast augmentation. The size of the implants should fit the breast envelope and be proportionate to the rest of your body to create a balanced appearance. Your surgeon will show you simulated, three-dimensional results using our VECTRA® 3D imaging system, which will help your surgeon guide you as you explore your options, suggesting various implant sizes that harmonize with your figure. When it comes to selecting the contour and profile of your breast implants, your surgeon will explain how variations in shape and projection can enhance your natural form and affect the final outcome. Many women decide on anatomically shaped breast implants, which mimic a teardrop breast shape to provide more subtle improvement in size and contour.
For more information about achieving natural-looking breast augmentation results, we encourage you to contact our practice to schedule a consultation with one of our skilled plastic surgeons.