Am I a Candidate for Liposuction?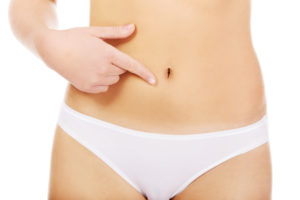 Liposuction is one of the most popular body contouring procedures our Dallas plastic surgeons perform at Regional Plastic Surgery Center. This method of fat reduction can target and eliminate superficial fat from nearly any area of the body to sculpt a more refined figure. While liposuction does remove fat for a slimmer look, it is important for those considering the procedure to understand that that liposuction is not designed to achieve dramatic weight loss.
In fact, men and women who are good candidates for liposuction are typically at or near their goal weight and want to eliminate pockets of fat that are unresponsive to reasonable dieting and exercise.
Common areas of the body that are targeted with liposuction include the abdomen, flanks (love handles), lower back, thighs, buttocks, upper arms, knees, chin, and chest. The best candidates will also have good skin elasticity, which allows the skin to reform around the new and improved contours of the body. Liposuction is not the correct method for addressing fat deposits in areas with stretched, loose, or hanging skin—in these instances, your plastic surgeon will likely recommend a more intensive plastic surgery procedure that also incorporates the removal and tightening of inelastic skin. For example, patients with excess fat and skin around the abdomen may be able to achieve optimal results when tummy tuck surgery is combined with liposuction.
The best way to determine if you are a good candidate for liposuction or another body contouring procedure is to contact Regional Plastic Surgery Center and schedule a consultation with one of our experienced plastic surgeons.