How Old Is too Old for Breast Augmentation?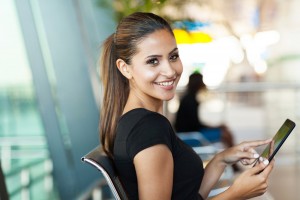 As one of the most popular cosmetic procedures in the nation, a wide range of women, including patients from various age groups, seek out breast augmentation. If you're considering increasing the volume or improving the shape of your breasts but are uncertain if age plays a role in candidacy, our experienced plastic surgeons, Dr. Denton Watumull, Dr. Bruce Byrne, Dr. Joshua A. Lemmon, and Dr. Robert Kwon, will be able to determine your eligibility during your initial consultation. Generally speaking, however, there is no maximum age cut off for this procedure.
The most important factor when determining whether you will be qualified for breast augmentation is your overall health. Many women consider undergoing a breast augmentation, breast lift, or breast lift with implants following the completion of their childbearing years due to the effect this life-changing experience can have on the breasts and body. In many cases that means waiting until the children are grown enough to have a little more time to spend on your needs. While health can decline in later years and there can be some elevated risk of complications in certain older individuals, these elements should be assessed on a case-by-case basis. Women in their 50s routinely undergo breast augmentation, and there is no reason to assume, by age alone, that there's anything concerning about doing so.
When you arrive for your initial consultation, one of our board-certified plastic surgeons will complete a thorough examination, discuss your medical history and current health, and review your cosmetic goals to develop a customized treatment plan that is tailored to your biological needs and your desired outcome. With all this information he can determine your eligibility for breast augmentation.
If you have additional questions about candidacy requirements for breast augmentation, or if you would like to schedule a consultation with one of our plastic surgeons, please contact us today.