What to Look for in a Great Plastic Surgeon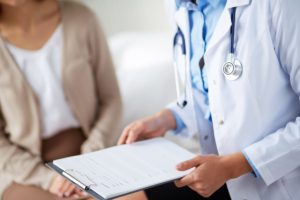 Plastic surgery is becoming more popular than ever before. Yearly, close to 17.5 million cosmetic plastic procedures are performed. Although it is more commonplace, searching for a qualified plastic surgeon can feel overwhelming.
Beginning your search by googling "top-rated plastic surgeon near me" or "best plastic surgeon in Dallas" will provide many results. However, what are the criteria for vetting potential candidates? We wanted to provide you some good things to look for while doing your search:
What Is a Board-Certified Plastic Surgeon?
In the realm of plastic surgery, you want to choose a surgeon that is board certified by the American Board of Plastic Surgery. This is the only Board recognized by the American Board of Medical Specialties.
Sometimes you will encounter doctors who claim to be board certified, but you want to be sure that they are board certified in the services that they are offering. Hospitals grant a doctor the privilege to practice medicine in the field in which they are certified. Therefore, a general practitioner won't be allowed to treat you if admitted to the hospital for complications.
Many people ask why they weren't aware of these details before surgery. The fact is, a doctor is not breaking the law by treating someone outside of their board certification; however, there might be a moral code that they break by not explaining this situation up front.
Experience and Results
The plastic surgeon you are considering should have relevant experience. If you are looking for a facelift, be sure that the physician has done this procedure in the past. It is important to see their work. Don't be afraid to ask for before-and-after photos of their work.
Online Ratings & Reviews
Take time to look at patient ratings and reviews. There are many sites that provide these: Vitals, Google, Healthgrades, Yelp, Realself and many others. You will gain insight about the doctor's approach, patient care and overall sentiment of former patients before you have a consultation. Reputable plastic surgeons will have recent, high ratings from their patients.
Safety First
Does the doctor you're considering belong to any professional organizations, such as the American Society of Plastic Surgeons (ASPS)? These organizations provide a high level of relevant education, including patient safety. Another important safety standard are the facilities in which the physician performs their surgery. Is the facility accredited or state-licensed? If so, you can be sure that they are regularly inspected to maintain the highest safety standards for you.
Patient Consultations
Plastic surgeons should provide a comprehensive consultation. This includes patient goals, their unique medical history and anatomy, lifestyle and expectations. You should feel that the surgeon understands your treatment needs, as well as speaking honestly about the surgery and recovery process. This builds trust and a solid foundation to begin your journey. Look for a surgeon that will customize the treatment for your aesthetic goals.