What Does Board Certification Mean for Plastic Surgeons?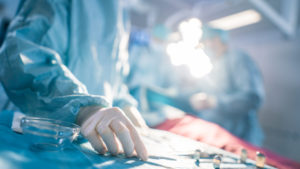 For plastic surgeons, few voluntary achievements are more significant in one's career than becoming board-certified by the American Board of Plastic Surgery (ABPS). Board certification is a strenuous two year process, and testing covers a comprehensive range of plastic surgery knowledge. In order to proceed to the written and oral exams, candidates must have completed all of the educational requirements and provide patient cases for review by the board. Prior to the board examination, Regional Plastic Surgery Center's plastic surgeons completed an average of nine years of medical training, three years of medical school and then six years in general and plastic surgery residencies. Upon passing the exams, a plastic surgeon finally earns board certification from the ABPS. To maintain board certification, plastic surgeons must abide by a strict code of ethics, treat patients safely and responsibly, and strive to provide the highest level of patient care. They must also repeat the examination process every 10 years to remain board-certified.
At Regional Plastic Surgery Center ALL SIX of our plastic surgeons are board-certified by the ABPS, which reinforces our commitment to providing our patients with outstanding surgical care performed by highly skilled and experienced surgeons. Each of them demonstrates incredible commitment to their craft and continue to further their training in the latest techniques and technology.
We want you to feel confident about choosing Regional Plastic Surgery Center for your care. Our board-certified plastic surgeons meet all of the standards set forth by the ABPS and many have received numerous awards for the effective and attentive care they provide. To learn more about the plastic surgeons of Regional Plastic Surgery Center, we encourage you to contact our practice.