Is It Possible to Get a Facelift Without Surgery?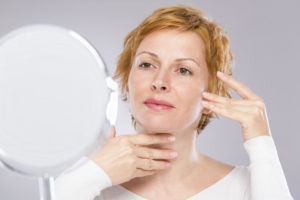 Advancements in hyaluronic acid-based dermal fillers and cosmetic injectable techniques have made it possible to lift, smooth, and volumize areas of the face to achieve comprehensive rejuvenation. At Regional Plastic Surgery Center we call this non-surgical procedure a liquid facelift. Using the latest generation of dermal fillers from the JUVÉDERM® family—JUVÉDERM VOLUMA, VOLLURE, and/or VOLBELLA—our plastic surgeons develop a customized treatment plan that focuses on correcting visible signs of aging for a more youthful appearance. During a liquid facelift, strategic injections of JUVÉDERM products can:
Smooth folds, creases, and wrinkles throughout the face
Restore youthful volume and contours to the cheeks
Plump the lips and smooth fine wrinkles around the mouth
Fill hollows beneath the eyes
The hyaluronic acid bonding technology in the JUVÉDERM fillers allows the volumizing results to last between one to two years, or more. Injections of BOTOX® Cosmetic are also typically incorporated into the treatment plan to relax facial muscles that cause the formation of wrinkles between the eyebrows, crow's feet, forehead creases, and even muscular bands along the neck.
During the liquid facelift procedure, both topical anesthetic applied prior to injections and lidocaine within the JUVÉDERM formulas help prevent uncomfortable sensations. There is no downtime or recovery period required after a liquid facelift, though you may experience some mild inflammation, redness, and light bruising that quickly dissipates within a couple of days. Once these effects have faded, your balanced, natural-looking results can fully emerge. With regularly scheduled touch-up treatments, you can continue to maintain and perfect your look. The smooth plump skin, soft shapely lips, and youthful facial contours our patients consistently achieve with liquid facelift treatments have made this one of our most popular procedures.
If you are not yet ready for facelift surgery and want to explore your other options for facial rejuvenation, we welcome you to contact us at Regional Plastic Surgery Center. We can help you schedule a cosmetic consultation to learn more about liquid facelift and other non-surgical treatments we offer.