Dr. Bruce Byrne Receives 2021 Best Plastic Surgeon Award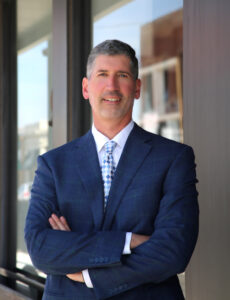 Dr. Bruce Byrne has been nominated for Best Plastic Surgeon Rockwall 2021 – this is his 8th nomination in a row. Living Magazine's annual poll covers 14 regions of Texas, and within each region readers are asked to cast their online ballot for the "Best Of" in over 130 categories. Voters cast their votes by typing in the name of their preferred provider, not via a dropdown list. In this sense, former patients, colleagues, and friends have recognized him as an exceptional provider in the area.
Dr. Byrne is extremely humbled and honored to have achieved the confidence of many. He says "I love what I do, and it's satisfying to help our patients achieve their goals. We have an excellent staff. Everything we do, from initial visit through recovery, is all about ensuring a great experience for the patient."
As a board-certified plastic surgeon at Regional Plastic Surgery Center since 2000, Dr. Byrne has enjoyed helping his patients look and feel their very best through cosmetic enhancement of the breasts, body, face, and skin. Some of the top procedures he performs include:
Facelift
Blepharoplasty (eyelid surgery)
Liposuction
Abdominoplasty
Breast lift
Rhinoplasty
Laser skin resurfacing
Skin tightening
Fat transfer
Over the past 20 years, Dr. Byrne has earned a number of awards and a reputation for creating beautiful, natural-looking results. As an active member of the prestigious American Society of Plastic Surgery (ASPS), his esteemed career continues to reach new heights.
Our team at Regional Plastic Surgery Center sends out our sincere congratulations to Dr. Byrne!
If you are considering cosmetic surgery and want to learn more from an award-winning plastic surgeon, we encourage you to schedule a complimentary consultation with Dr. Byrne.