Breast implants and Breast augmentation in Dallas, Plano, Garland, Richardson
BREAST AUGMENTATION AND BREAST IMPLANTS IN DALLAS, PLANO AREAS: SILICONE IMPLANT HISTORICAL CONCERNS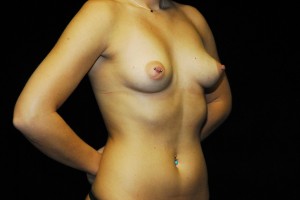 As  a plastic surgeon who sees patients from many cities, including Dallas, Plano, Garland, Mckinney, Rockwall and Frisco: one of the most common questions I get asked concerns the pros and cons of silicone versus saline implants.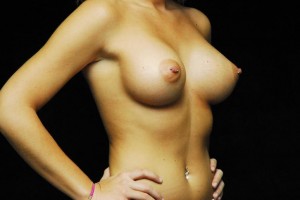 The above photos are before and afters of one on my patients. I would like to review some of the factors that help me advise patients about making the best choice for breast implants.  First I find it helpful to review an abbreviated history of the concern about silicone implants from a plastic surgeon's perspective.
In the late 1980s and early 1990s there was extensive litigation and concern about silicone implants.  There were concerns about:
 1)  A high rate of local implant complications (capsular contracture, leaking and high re-operation rates).
2)  Lack of accurate follow-up data on long-term complications
3)  A question of whether the implants caused systemic sickness such as auto-immune diseases or cancer
 The above concerns lead to the FDA withdrawing silicone implants from the market in 1992.  Subsequent litigation costs eventually caused the bankruptcy of Dow-Corning Corporation: the largest manufacturer of breast implants. Much of the litigation was won due to fabricated lab reports and extensive use of pseudo-experts without legitimate scientific or medical credentials.  United States courts have subsequently adopted rules preventing the use of "junk science" in front of juries.
 Extensive scientific studies from several countries have shown that silicone implants do not cause systemic illnesses and the FDA allowed the reintroduction of silicone implants for augmentation purposes in November of 2006.  To deal with the other legitimate concerns about local complications and follow-up data needs, the following steps have been taken:
 1) Both the implant manufacturers and plastic surgery profession is committed to providing better follow-up data (for example, at Regional Plastic Surgery Center we are attempting to enroll 100% of silicone implants in Allergan's Breast Implant Follow-up study (called BIFS).
 2)  The plastic surgery community has put extensive educational and scientific resources into lowering capsular contracture rates and re-operations rates through meticulous planning and technique improvements.  For example, in my own practice, I have had no revisions or re-operations on primary breast augmentation patients in over 4 years (a re-operation rate of 0%).  I have had a few revisions in higher risk categories such as simultaneous augmentation/lift patients or capsular contracture patients from other plastic surgeons, but none in my primary breast augmentation group (to my knowledge). I do not feel I will keep this track record forever, and do not feel this low rate of problems is specific just to my practice; many excellent plastic surgery groups locally and nationally are demonstrating large series of patients with very low complication and revision rates.
The available follow-up data to date, as of September 2009, demonstrates that the new silicone gel implants have capsular contracture rates that are comparable to the rates of  saline implants.  In addition, even when carefully evaluated with post-operative MRI scans, silicone implants have lower leakage rates than saline implants.  Hence the overall complication rate of silicone implants (with our relatively short follow-up of approximately 4 years), is equal or slightly lower than for saline implants. Hence the choice of whether to choose saline or silicone implants for an individual patient is now often dictated by other concerns, not so much for a concern for higher complications with silicone implants.  In a subsequent blog, I will detail the up-to-date pros and cons of silicone as compared to saline  implants.
Please  contact our office if you have additional questions or desire a consultation: we would be happy to help!  Our office number is 972 470-5000 extension 203.
Denton Watumull MD FACS